Using an email autoresponder service can prove to be essential in online marketing. This is one advertising tool that can really help your online business become more profitable.
Many of the top online marketers use this to build their email subscriber lists so that they can get their message through in relation to any news, products or services they feel will be of use to their subscribers.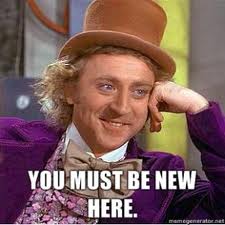 In my AWeber review, the most important thing to keep in mind when choosing which email auto responder service to consider is the deliverability of their service.
You need to ensure that your emails are getting delivered on a frequent basis (all the time).
Aweber has the reputation of delivering emails 99% of the time. They have a great relationship with ISP's and in so doing your emails get delivered and the stringent anti-spam policies they implement compliment this.
I have been using Aweber to build my own email subscriber list for several years and have not had any challenges with their service.
They are the leading company in this field and without question the service to use if you are serious about build an email subscriber base.
The customer support is excellent and there is also a live chat feature. This is very useful if you have any pressing concerns and need answers fast!
AWeber Set-up Wizard
When you first start using Aweber you will be helped by using their Set-up Wizard. This is particularly useful as this helps to get your account set up correctly and speedily.
There is helpful tutorial advice along the way to guide you and tips to show you just what information you need to provide.
There is a web form wizard which guides you when you want to create an opt-in box. This enables you to customize your web forms very easily.
There are also many web from templates to choose from and if you have no experience in HTML or CSS then this does not matter as you can still create professional looking web forms.
Aweber has excellent built-in analytics and you can track all your stats on their interface. They also offer split testing which is very useful. For all the web forms that you create you will be able to view all the individual stats for that particular form.
You can view how many visitors opened your email and how many clicks you received on any links on the email. Aweber also offers you the possibility of installing javascript onto your site. This enables you to closely track click-throughs to your website.
AWeber Pricing
Choosing a reliable autoresponder is very important. As you research the various email autoresponder services on the web it is essential to think about what you will principally be using the service for and also how long will you use it.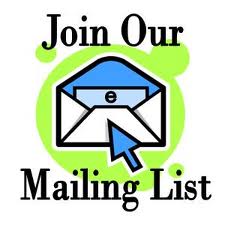 If you are looking to build a large email subscriber base then you really need to stay with one company for all the duration of keeping that subscriber base.
It really is not wise to jump ship and move over to another autoresponder service if you are going to continue marketing to your existing subscriber base.
The pricing for using Aweber as an email auto responder service is very good. If you have up to 500 subscribers then the cost is $19 monthly.
When you have 500-5000 subscribers then the cost will be more cost effective.
Aweber provides a trial for the first month of only $1. This is great as you can see how you are getting along with the service without committing yourself straightaway. You will also get a 30 day money back guarantee.
Aweber is a premier autoresponder tool. The service is possibly No.1 on the market currently.
I had no doubts about using their service when I first researched the various email autoresponder services on the web. They really did stand apart from the rest and if you are looking for a solid and reliable service then Aweber are the company to absolutely deliver this!
Highly recommended 9/10