Financial Independence In 2019 Is a Dream!
Is it a pipe dream to achieve financial independence in 2109?
In fact, regardless of the year, can you make enough money to quit your job and retire on that paradise beach?
Every one have their own aspirations when it comes to retiring and what they will do after they abandon the rat race or 9 t0 5.
For some, it may be taking up that hobby they always dreamed off. For others, it could mean being able to travel around the globe.
Of course, you need to have ample means to do this.
Financial Independence..Money Rules, Ok!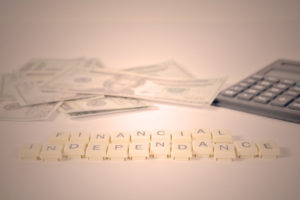 We live in a world where money rules most of our lives.
Most of us have to work jobs and spend countless hours or more away from our loved ones.
We may have to be stuck in a cubicle box working with colleagues who feel the same about when they can retire and live their dreams.
Many people, just want time to themselves without the dreaded lumie daylight alarm clock waking them up.
But is it a pipe dream to become financially independent in your 20's, 30's, 40's, 50's or 60's?
I came from a 9 to 5 corporate law background and my mindset was stuck in the trap of working for 40 years.
I was thinking hopefully having a pension at the end will look after me for the rest of my life.
That may have been the plan for my father and grandfather but it has all changed since then.
Gone are the days of job security where you leave school or university and you gain meaningful employment with a company until you retire in your 60's.
That's all changed for sure!
There are thankfully many opportunities available to create enough wealth in order to retire young.
Rich Dad Poor Dad's Financial Independence
A great book to read about this is Robert Kiyosaki's 'Rich Dad Poor Dad' series of books. This was an eye opener for me.
In these books, he discusses about his poor dad who was a high school teacher constantly working and in debt and his 'rich dad' who only worked a few hours a day but became one of the richest men in Hawaii.
His 'rich dad' was not his real dad but the dad of his best friend. His real dad was the 'poor dad' and Kiyosaki wanted to learn from his Rich Dad how he became not just rich but also achieved financial independence.
It's not a case of getting rich or wealthy but it's more about getting smart with your money and making your money work for you.
Don't Lose Your Financial Independence!
We've heard of the tragic stories of those folks who got rich by winning the jackpot lottery.
Or getting that $50 million a year NBA deal, or NFL deal, only to lose all their money in a few years or when they retire.
How could one lose all that money in a matter of years?
Well, one needs to get smart.
One way is by reading books on financial independence. The 'Rich Dad" books are a great starting point.
You may be wondering how to make enough money when you are stuck in a job?
The job may pay the mortgage, rent, bills and put food on the table.
By the end of the month there is not much left to put any away for savings, or create wealth.
One of the best ways to earn money online is by creating your own website and selling products and/or services on your site.
Financial Independence and Affiliate Marketing
The easiest way of doing this, and the smartest, is through affiliate marketing.
With this way you don't need to hold any stock in your home, or be concerned with despatching your orders to your customers.
An affiliate company will take of taking the orders and the transaction process.
All you will be concerned with is promoting the affiliate program's products and services.
The leading training affiliate marketing platform is Wealthy Affiliate.
They provide step by step training and can teach you how to choose a niche, build a website, advertise your website and how to then make money from your website.
The training is split into 5 courses which you work through at your own pace.
There is 24/7 live support and 1-2-1 coaching.
If you have any questions, then there is also a 1.5 million affiliate community to answer any queries you may have. This is great for networking too!
Wealthy Affiliate is one of the best platforms for achieving financial independence. Click the link below to find out more.