Blogging Tips For Newbie Bloggers
Blogging can be one of the best ways for newbie bloggers to market their  own brand, products and services.
Many online marketers use blogging as a way to get their message across to their readers and in so doing create a community. You absolutely can start an online business by blogging!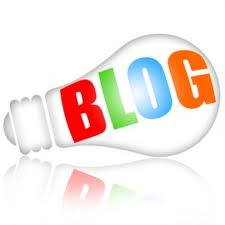 Here are some blog tips:
1. Goal Setting
Defining your goals is essential for your blog's success. You are far more likely of achieving any set goals by knowing exactly what it is you are trying to accomplish with your blog. A key point to note is whether you are aiming to establish yourself as someone who is expert in a particular niche.
Also, are you looking to market your business? You may have products or services which you want to advertise on your blog.  Therefore,  knowing what goals you are going to set in advance will help tremendously in realising your desired outcome.
Many bloggers also like building a community feel on their blog and this is essential to also achieving your goals. If you are blogging for fun and you have opinions you want to share then creating a community feel to your blog is important.
Knowing why you set up your blog in the first place will help you to define your blog when setting goals in the longer term. Most successful blogs take time to build and usually the leading blogs start to see their goals realised after about 3 months…this normally is the time frame required to market your blog to meet those goals.
2. Who Is Your Audience?
Keeping in mind who you are marketing too is another key aspect in blogging. The design of the blog and the relevant content should all be congruent with the expectations of your readers.
As an example, your audience may be interested in musicians and bands, therefore the content and look of your blog will be different than if your blog was aimed at the medical profession.
It is essential to always bear in mind that your readers will have deliberate expectations regarding your blog so rather than confuse them always deliver what they are expecting. This will increase your the loyalty of your readers and they are far more likely to stick around on your blog.
3. Always Be Consistent
One of the best blogging tips for newbie bloggers is all about building either your own brand or your business brand. The image you create is very important and what you blog about has to be consistent with what you originally built your blog for.
For example, you always want to keep on the same topic and never go off track. If your blog is a review site about mp3 players then you want to ensure that this is what you consistently blog about.
The aim is not confuse your audience by blogging about a topic that has nothing to do with what your blog is meant to be about. This will ensure that your readers see you as an authority on a particular niche and they will be loyal to you by re-visiting your blog for new content.
4. Keep Blogging
Nothing can infuriate a loyal reader base by seeing your blog with infrequent updates. Readers get use to reading your content and look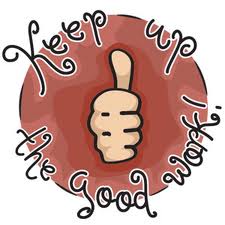 forward to reading your latest blogs.
Daily posting of new material is essential to the growth of your blog. Your blog will benefit immensely by having one new post daily. It could be a short post or longer but the key thing is to keep posting relevant content.
Once again, your readers are more likely to stay loyal if they know that they can rely on you for new interesting content.
5. Build A Community Feel
To grow your blog you need to make it welcoming. You can gage the success of a blog by the interaction between you and your readers, and also by the interaction between the readers themselves.
Don't be afraid to ask your readers to leave comments as this will enhance the community feel of your blog. You will also learn a lot from your readers as some will pose questions for you to answer and some readers may be more experienced in the particular niche that you are blogging about…you can learn much from them.
Also, it you can always ask any questions that your readers may be interested in knowing answers for. This will show that you care and you will build solid relationships with your readers. Over time you will get to know them well as they will see how much you appreciate and value their input.
In conclusion, if you are looking for blogging tips for newbie bloggers then I hope this blog posting has provided you with some key guidance to get your blogging off to the best possible start. Blogging can be great fun and is an ideal way to build a brand and community!
I welcome your comments :)