Writing product reviews can be a great way to get traffic to your website. The best thing about it is that you can send targeted traffic through to your niche site.
Starting out with a new website can be exciting and at the same time you can be stuck for knowing what content to add to your site.
Find A Niche To Blog About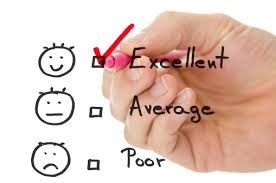 The stage is to find a niche that you are passionate about. Once you have found a niche that you would be very keen to blog about then it will get easier to add new content.
It will get to the stage when you have written quite a lot of content and you may be stuck for fresh ideas. This is when adding product reviews to your site comes into play.
1000's Of Product Reviews To Write
If you are in the make money online niche then there are literally 1000's of different Internet marketing programs and products to review.
There are new products being introduced every day so you will need to keep up to date with the latest offerings. By being one step ahead of your competition really helps as you will be in a prime position to blog about a new product.
When a new product is introduced onto the market then it is a good idea to search for keywords relating to the product. By finding less competitive keywords will really help your content to rank high on Google.
Small Competition When A New Product Launched
Let's face it your competition will be minimal if you are blogging about a new product which has yet to be launched. This is why you need to know what is going on your industry and keep in the loop.
Adding product reviews involves adding content about the pros and cons of the product you are reviewing. It helps immensely if you have used the product yourself. This way you know exactly what the product is all about and whether it lives up to it's name.
When reviewing a product don't sit on the fence. You want to give an honest review. If you find that something is not really beneficial about the product or program then write this. You may find that the product or program is a scam.
Programs That Don't Live Up To Their Hype
In the making money online niche you will find a lot of products and programs just don't live up to all their hype. They really are just money making schemes designed to get you to part with your money.
Product reviews really help people to find out whether a product is worth buying or a program worth joining. It saves a lot of time and effort for people because they can just go online and read reviews.
Most importantly it saves people money. How many times have you nearly bought a product or joined a work online program only to have reviewed it beforehand and it saved you money?
Imagine if you never read a review and parted with your money only to find what you bought or joined was a complete waste of money.
It is well worth writing product reviews and adding them to your site. It will benefit many people and you also get to know what are the pros and cons of various products and programs.