Searching for the best selling affiliate products is an experience. It can be fun trying to ascertain just what would be the best affiliate programs to promote on your website.
At the same time, just where do you start looking for products that will sell?
Much depends on the niche you are promoting. If you are selling a MacBook Pro then of course you are most likely selling laptops and notebooks.
This niche can earn you quite a lot in commissions if you make sells due to the price of the products. You will be targeting a particular niche audience who are searching for these types of products.
You could be selling lower priced products which can also add up to a tidy sum of commissions but you would have to sell many of these in comparison to selling higher priced products.
Join An Affiliate Program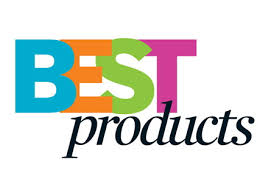 As mentioned, your niche will determine what products to advertise and you will have to join an affiliate program relevant to your niche.
One of the best affiliate programs is with Amazon Associates.
There are a huge range of products to promote when you become an affiliate with Amazon. They pretty much sell everything.
The great thing about them is that they have a 24 hour cookie when website visitors click on your affiliate link.
This means that if someone clicks on your affiliate link on Amazon when searching for a "Harry Potter" book and decides to buy a 42 inch Panasonic HDTV then you will earn a commission for this sale if the time they added the product to their basket and made the purchase is within 24 hours.
You may say 24 hours is not that long but you have to take into account the amount of time a typical visitor spends on Amazon and the massive amount of products they have for sale.
The conversion rates are quite high when you get someone to visitor the online store and make a purchase. That is the whole point of affiliate marketing…you want to get conversions.
The best selling affiliate products are really those ones where there is a demand. It could be a small demand and your niche is quite narrow but this could work very well as you will face less competition.