SEO is well known to be all about link building. The more high quality links your site has then the more likelihood that your website will rank high in search engine results.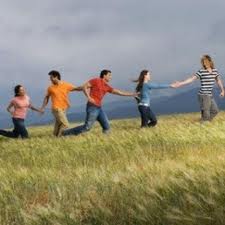 Link building is a very important strategy to employ principally because of 2 reasons. The main reason is that search engines rank sites with good quality links.
Those sites will rank higher than sites with fewer links. Secondly, inbound links also play a major part in driving traffic to your website.
Another essential part of good SEO practice is to feature good relevant content on your site. This could be in the form of written blog posts, video and podcasts. Even images play their part too.
People who visit your site ususally have an outcome in mind and that could be to source answers to any questions they may have about a particular subject matter.
It could be over time as your site grows that your website becomes an authority for a given subject area.
Build Backlinks…
Building links with other good high page rank sites is important. It is wrong to think that by having a huge amount of backlinks will get your site listed high on the search engines.
The key aspect is to have links coming from high authority sites with page ranks from 1 to 8 or even better. In fact, it is better to a have a few links from very high page rank sites than to have a multitude from sites with 0 page rank.
Another key factor is to have backlinks from sites which are relevant in content to your own site. A reputable high rank relevant website will send you more traffic than a non-relevant site with a low page rank.
Good Keyword Research…
Anchor texts are also integral in good link building practices. By adding some keywords in the links is well known to be essential for building links. It is important to keep in mind that you don't want to overuse this strategy.
The general of thumb is that for every 150 words you want to add an achor text link. Mix up the links with a variety of well researched keywords as the search engines look highly upon this.
In summary, link building is widely known as being amongst the top seo practice for driving traffic to your site. It is well worth taking the time to learn how to do this effectively as this will pay off in the long term.
There are many companies that can assist you to build backlinks for your website and this can save you time to work on posting good quality content onto your site. Of course, there is nothing from stopping you from creating your own backlinks if you have the time available.