Name: MOBE
Price: $49 To Join
Overall Rank: 73 out of 100
Who it's for: Beginner – Advanced
Becoming wealthy and financially free is the dream for many people. For some, making $3k per month is enough and for others – $20k.
It's a personal choice for everyone. Some people make this a goal and for others it remains a dream.
However, being wealthy for many is not about the money but rather knowledge, health and wisdom.
In the online business world, there are many opportunities which require our time and attention. Unfortunately, there are only so many of them that you can give your main focus to.
Today, we are reviewing MOBE – My Business Online Empire – a program founded by Matt Lloyd.
To join MOBE you have to pay a $49 application fee. Once inside the program, there are various products ranging from $97 to $16,665 in price range.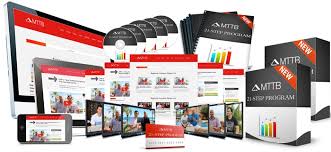 The good things about MOBE
The pros of My Business Empire online are mainly focused on the training by Matt Lloyd in which you can get to know some basic understanding of affiliate marketing.
If you are a newbie affiliate marketer then MOBE can provide some good affiliate marketing training.
The Traffic Masters Academy course is their stand out online marketing training product which teaches a new affiliate marketer how to get traffic, leads and conversions.
Another advantage (but not a competitive one) of MOBE is that it promotes high ticket products. The commissions that you can potentially earn are among the highest in the industry.
Getting paid high commissions may be appealing for some people whose focus is primarily on getting rich financially at the expense of promoting a mediocre product.
By selling the MOBE License Rights (MLR), Titanium and Platinum programs you can earn $1250, $3300 and $5500 respectively per sale in commissions.
This is known as a high ticket affiliate program. The advantage of this is that you just need to have a few of these sales to earn a good monthly income. Just think, 2 Platinum sales and you earn $10,000!
MOBE is also known as MTTB or My Top Tier Business which provides the 21 Steps System. This happens to be MOBE's main commission promoting system.
As a new MTTB member you have to go through the 21 Steps System step by step. You are assigned a "traffic coach" to walk you through each step and this coach unlocks the next step once you have followed through and completed the previous one.
Through promoting the MTTB system you also get access to a phone sales team who will call your leads so that you can focus primarily on advertising the program.
The bad things about MOBE
MOBE is filled with upsells and downsells which can make the program annoying for some people.  Also, its customer support can leave a lot to be desired and the best way to network and get answers is through their Facebook group.
With MOBE, it does feel as though you are just selling their high ticket products to make money without adding any real value. The prices seem overpriced and you can get online marketing training at a fraction of the price if you search diligently for it.
The lack of community is a big downside of MOBE. As mentioned, you do get assigned a "traffic coach" when you join but there are stories of people not hearing from their coach after a few lessons or even at the beginning of their training.
Conclusion
All in all, MOBE can potentially make you a lot of money. Some affiliate members have made $millions. Making $1250, $3300 and $5500 commission per sale is undoubtedly appealing.
For others though, how valuable the product is in the marketplace is important. Some of their products are worthwhile taking a look at, particularly their Traffic Masters Academy.
If you are looking to learn about affiliate marketing and start for free then take a look at my Wealthy Affiliate review. They offer step by step training, tools, support and a 600,00+ affiliate network.
When you join Wealthy Affiliate you can network with their community immediately and build up some wonderful business relationships.
You certainly won't be paying $1000's to join and the potential to earn a solid unlimited income through building a successful online business is a definite appeal!