Affiliate marketing can be very lucrative for online marketers. Truth be told that not all Internet marketers are going to be successful in affiliate marketing. The key is there are certain strategies to becoming successful online. These strategies are well known to the successful marketers.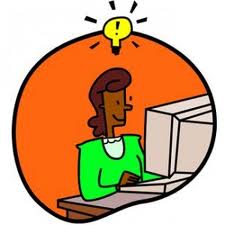 In my affiliate marketing review, I have provided some main tips which can help someone new in affiliate marketing, or indeed someone more experience but who needs a fresh outlook.
4 Tips To Market Your Affiliate Program:
1: Write Press Releases…
Press release are a very good way to advertise your affiliate marketing business. When you start to get customers buying your affiliate products or services then it is a good idea to ask them how they got on with the products/services and did they live up to expectation.
Once you start to get answers, and by the way, conducting a survey to elicit answers is a good way to go about this, then you can write a press release and submit it to the top press release sites.
Some of the top press release sites are very good for SEO practices. Many have good page ranks and your new press release could show up on the main search engines very quickly and also be highly listed.
2. Create Videos…
Videos are very powerful in conveying the clear message you want to get across to your audience. You can record a video detailing a particular affiliate product. Some people are more prone to liking video content better than written content in an article. Your affiliate sales could increase quite dramatically once you put together a video.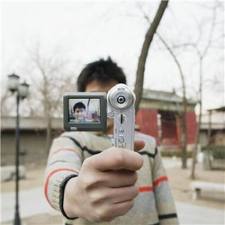 Don't be too concerned though about the quality when you first start out. It may take time to create perfect looking and sounding videos but the more you do then the more experienced you will become at this.
The main thing when starting out in affiliate marketing is to create relevant content so that your audience can see what you are offering.
A good software to use for recording video content is Camtasia. With this tool you will be able to produce good quality videos with recordings of either yourself or your screen explaining the particular affiliate product/service.
3: Submit RSS Feeds…
RSS feeds enable you to broadcast your content. It is a speedy and efficient to market. With this form of marketing it is important to always update your feed with fresh news and content. You can automate this by using a ping service or manually inform RSS aggregators about your new updated feed.
4: Blogging Provides Fresh Content…
Blogging is by far one of the best ways to alert your readers and prospective customers about your affiliate products. They are an excellent platform to build loyal readers and community. Just like social media, people are more akin to engaging in interaction with other like-minded people.
Many people visit a niche blog to find out interesting tips, or to get solutions to questions they may have. By providing good content on your blog relating to your affiliate marketing business or products/services will go a long way in creating loyal visitors who may in turn become your customers too.
Blogs are also very good for SEO. The main search engines like fresh new content and your blog is likely to be highly ranked if you do this. The more new content that you post on your blog then the search engines will see your blog as being a reliable source in providing constant new content.
Also, the higher your blog is listed on the main search engines for good targeted keywords, then there is a strong possibility that your blog will get high traffic which can mean sales.
These are 4 tips for affiliate marketing that can help to get your affiliate marketing business moving in the right direction. The main thing to keep in mind is to constantly add fresh new content whether that is in the form of videos, press release, RSS feeds or blog posts. Keep at it and the results you desire will show.