It is becoming increasingly popular to earn money online through blogging and one way to do this is by learning about how to build a niche website.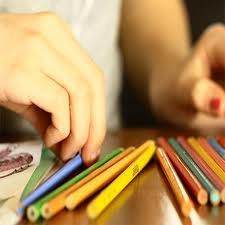 Check out some top tips below:
1. Seek A Niche You Are Passionate About
Look for a market that has the possibility of making money online and you have a real interest in.
There are many niches here to explore such as animal grooming, children's entertainment, birthday gifts, sports niches, gardening and so forth.
Writing product reviews are very appealing for a number of reasons, the main one being that they provide a speedy resource for people seeking answers to questions they may have.
For example, let's say you are looking to purchase a particular Satellite Navigation for your car but before going ahead with the purchase you need to know some technical specifications and also the cheapest place to buy it.
A relevant product review site can provide quick answers for these and in so doing the customer is more likely to go ahead and buy.
If you are interested in building a product review site then some great marketplaces to source products are from Amazon, ClickBank and Ebay.
2. It's All In The Keyword Research…
Keyword research ranks as being critcal for the success of a niche site. The aim is to drive quality targeted visitors to your website who are interested in the products or services that you are promoting.
It is important to focus on researching keywords that are not ultra competetive but instead have a good healthy supply of on-going searches on a monthly basis both globally and locally.
One of the best keyword suggestion tool to use for this purpose is Jaaxy Keyword Research Tool. This resource will help to identify what keywords people are using to search for and whether they are too competitive or not.
When you have put together a list of keywords that fit your desired goal, then you want to add your keyword ideally in the first paragraph. If you have a blog (which is higly recommended for SEO) you can add fresh new content with several keywords featured on the post. Add them as anchor text with a link going straight to your product.
The keywords to use to motivate the customer to click on should be something like, "buy (the name ) of the product" or "the name of the product + review".
3. Let's Build The Niche Site…
Once you have decided your niche and associated keywords, you want to get a domain name and web hosting.
Regarding the domain name, you want to have the main keyword for your niche in the domain name. This is very good for website optimisation and the main search engines like this. You will certainly have an advantage over other websites in your niche who don't have the main keyword in their domain name.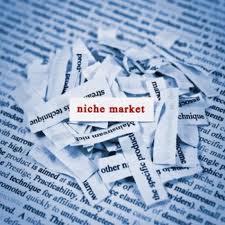 Consider building your niche site using WordPress. They are excellent for SEO, and once again the major search engines loves WordPress themes.
With WordPress blogs, you can choose a free template within their admin and this will work well for your blog. WordPress has the benefit of some outstanding plugins to use which will help the growth of your niche site.
The next thing is to do is to start adding some relevant content to add to your site. It is always beneficial to work on 5-10 pieces of content, such as blog posts, video, podcasts, etc and then submit these one each day.
There is an excellent resource on blog tips in ProBlogger by Darren Rowse, Secrets for Blogging Your Way to a Six Figure Income."
4. SEO is Link Building…(From Authority Websites)
It has been said time and time again that "SEO is Link Building."  The main search engines love backlinks and the more high authority page rank backlinks you have facing your site then the more liklihood that your site will be listed high on the search engines.
In every post, you want to ensure that there is a backlink going towards your homepage and other key pages on your site. You want to make sure that you don't "Keyword Stuff" your post with too many keywords…the rule of thumb is for every 150 words you can place an anchor text link.
This is really just the basis of getting started with building a niche site. They can indeed be very profitable when you create them and work on them in a correct manner.
Consistency is key when learning how to build a niche website and it is a long term project. Once you have all the main elements in place, then there is nothing to stop your site from getting sales, whether that be to earn money online or another purpose.