Name: Empower Network
Price: $25 To Join
Overall Rank: 54 out of 100
Who it's for: Beginner – Advanced
If you have been working online or about to start an online business you may have heard of Empower Network.
The keyword, "Empower Network scam" is frequently searched on the web but is this true?
From my own experience, the best affiliate marketing opportunity is with Wealthy Affiliate.
I have a unique view about Empower Network because I was also a member and in my Empower Network review I will discus the good points and not so good points about them.
In my review, I won't discuss the compensation plan because there are plenty reviews about this already.
Yes you may have heard of their Blogging Viral System, Inner Circle, Costa Rica Intensive and 15K Formula Course but you can find others reviews about that side of their business online.
Empower Network In A Nutshell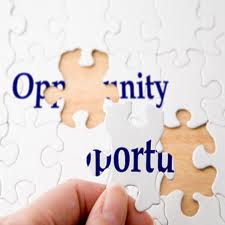 I've been working online for several years and was looking for a new business opportunity where I could learn about affiliate marketing.
The good thing that I'll like to add to my Empower Network review is that they offer an affiliate marketing business to promote.
Empower Network provide an income opportunity to sell their own high ticket affiliate products.
Selling low ticket products can be hard work! You have to sell an enormous amount to get a decent return.
For example, lets says you have signed up to an affiliate program to sell a product for $29.
By selling this product you may get a commission of $15 and the remaining amount of $14 goes to the affiliate company.
Not bad you may say. Almost a 50/50 split in terms of who gets what.
The challenge here is that although $15 is nice to have you will have to sell a lot to make a full-time income.
In fact, you will have to sell 300 of these affiliate products to make $4500 monthly which is a decent average full time income.
If you were to sell a high ticket product of $2000, you may get a commission of $1000 and the person who referred you gets $500 and the company gets $500.
A $1000 commission is very nice indeed and with Empower Network you do get the opportunity to earn high ticket commissions.
The problem here is that you also have to have this product in order to be entitled to collect the commissions. This is where Empower Network falls down.
Most people don't have a huge amount of money from the outset to invest $1000's into an online business.
Most people joining an Internet business join to make that kind of money and not to invest that kind of money.
You could say that one has to go into starting an online business with the right mindset. Most businesses require some kind of capital outlay whether that be buying products or advertising.
The challenge with join a high ticket affiliate company is that you most of the time have to invest a lot of money to promote their products.
Some people are fine with this and can get access to financial resources to invest whereas for others it can prove to be challenging especially is are out of work, with bad credit history or family/friends can't help out for whatever reason in lending you the money.
In reality, with Empower Network you have to invest $5000 in all their products to make a full-time income. This way you will be in the "best position" to benefit from their compensation plan. They call this "go all in."
You join them by signing up to their Viral Blogging System which costs $25 monthly and then to earn money as an affiliate there is an additional fee of $19.95 monthly fee to cover their merchant account facility.
If you just sign up to this alone then you will be hard pressed to make a decent return on investment. You would have to sell a huge amount of these blogging systems.
You really do have to invest into their high ticket affiliate products to make it worthwhile and make a good income.
Is The Empower Network Scam Really True?
Many online business opportunities get tarnished with the same brush.
People looking online for an opportunity read scam reviews and think that every work online opportunity is the same.
So is Empower Network a scam?
I'm not here to knock the company because I can see some good things in what they do.
I joined and was initially impressed with their blogging system until they lost the plot a bit by introducing the new "Blog Beast" blogging platform. What was all that about?
It was launched with the owners dressed in spandex and pretending to be super heroes.
At the time, I saw the funny side and thought hey these guys are cool and original.
Then I got thinking, how can I sell this "blog best" platform to serious bricks and mortar businesses with the Empower Network owners dressed as Batman and Robin. They will laugh me out of a business meeting with them.
I just did not feel comfortable promoting this as a serious business.
There was also the problem of the training not being new and updated.
Having training resources which are kept up to date with the latest Internet marketing strategies is vitally important.
The online marketing industry can move at breath-taking speed. If you are left behind then you are always playing catch up.
Empower Network were and I believe still are selling some of their products which were created several years back.
There is some valuable training in their resources. The $15k Formula does have some good material but most of it is out-dated. They do need to keep this updated regularly.
Where Are The Empower Network Blogs On Google?
If you search Google for blogs created by Empower Network members you may find it difficult to find any.
These are the blogs which are created on their own viral blogging system.
Apparently, Google took down all these blogs for some reason. I don't know why…
Also, you can't share their actual blog links on Facebook. If you try they are removed.
You may now be wondering…ok, so I'm paying for their Viral Blogging System but my blogs are not showing on the No.1 and No.2 biggest search and social media engines on the Internet. What use is that?
Correct, what is the point of paying $25 monthly for this?
You will be better of to create you own WordPress blog and get hosting with a web hosting company.
I believe when Google took down those blogs a lot of people left Empower Network to pursue other online opportunities.
What Is Best Affiliate Marketing Company?
I made some money in my time at Empower Network so I don't want to write a harsh review about them. I still have some friends who are promoting them and doing well.
The point of my Empower Network review is to highlight some of the good and not so good points about them.
Yes you can make money from joining them but you have to really invest into all of their products which is $5000 to have any chance of making a decent return.
Who has $5000 these days to invest into an online business?
There are some who will "go all in" as they say but most people are looking to make money with little or no initial investment.
With Empower Network you are essentially selling their own affiliate products. They don't teach you to sell other affiliate products from other affiliate companies.
They really want you to sell their own. They make money of course by you selling their own products.
Sell Other Affiliate Programs?
By starting your own online business you will be better of thinking about selling other affiliate programs.
This is known as affiliate marketing. I guess you knew that by now.
Affiliate marketing has really come into its own lately. It can be a great way to earn money online and make a full-time income.
As discussed, by promoting an affiliate program you can earn commissions.
The lower the price of the affiliate product, the lower the commission you will get.
The higher the price of the product, the higher the commission you can earn.
When starting out in affiliate marketing it's important to get training.
If you are an affiliate marketing beginner then you will have to get some help either from an online business training company or an experienced affiliate marketer.
One of the best affiliate marketing training companies is Wealthy Affiliate.
I have been a member with them for quite a while now and the training is the best I have seen in this industry.
I don't want to hark on about them too much here but you can read my Wealthy Affiliate Review to find out more about them.
Also, here is a uber cool table which compares them with Empower Network.
Create a FREE account with Wealthy Affiliate by clicking on the "Create Your Free Account" green button below: