Starting out in affiliate marketing can be very exciting and in this blog post I discuss the benefits of adding an affiliate resources page to your blog.
Some of the top online marketers like Pat Flynn from his Smart Passive Income blog recommend adding a resources page to your own blog to highlight the benefits of promoting affiliate programs.
When you begin to promote an affiliate program you want to ensure that you look at ways to advertise so that you get targeted people looking at your affiliate products.
The reason for this is because you want to make commission sales from advertising your affiliate programs. That really is the main focal point for signing up to various programs for most people.
A Dedicated Affiliate Resources Page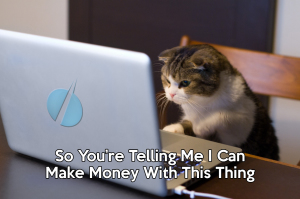 If you have a blog or about to start a blog then you want to think about adding an affiliate resources page.
By doing this you ensure that you have a dedicated page for promoting all your affiliate products.
By having a resources page you make it ultra easy for website visitors to browse what you actually use.
In saying that, there is no better way to promote an affiliate program than actually using the program yourself.
The benefits of using the affiliate program yourself are huge. This is because you will have first hand knowledge about the product or service so you will know from an integral point of view what works and what doesn't.
Other top affiliate marketers such as John Chow make a great income from promoting affiliate programs on their blog. In fact, you can potentially earn a full-time income from affiliate marketing alone.
Why Add An Affiliate Resources Page To Your Blog?
Another great benefit of adding an affiliate resources page to your blog is that you can add a short review about the affiliate program.
It does not need to be along review on this page but instead just highlight the benefits. You can always add a longer review on an actual blog post.
On my own earn money online direct affiliate resources page I have added a short review of the various affiliate programs that I promote.
Many people who search the web can get disinterested by a lot of writing about a particular product so if you just make the review quick and to the point then you can hold their interest enough to click through to your affiliate program.
Also on your blog resources page make sure you have the correct affiliate link and that it works ok. You may want to cloak your link so people don't see your actual affiliate id. You can do this by adding a simple blog link cloaking plugin.
The benefits of adding an affiliate resources page to your blog can be very advantageous. You want to seriously consider this if you have a blog to monetize.
It would be great to know if you have an affiliate resources page to your own blog and if so how has it worked out for you? I would love to get your comments on this.