If you have been working a typical 9 to 5 job for several years or never been in business for yourself then starting a new affiliate marketing business may seem daunting.
There is so much to learn and you may not see any income from your business for months.
Most new start-up businesses go out of business withing the first 5 years. It is very hard to keep afloat with today's competitive market.
You have much to contend with when starting a business and cashflow is a big one. There is also the marketing to deal with and dealing with customers.
Starting An Affiliate Marketing Business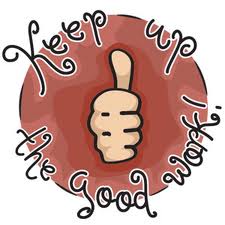 Affiliate marketing has been known to be a simpler way to get started online. It can be challenging though as you will need to learn how to market online if you have no prior experience.
With this type of business you don't need to create a product or even a website.
You can sign up an affiliate program and promote the affiliate product links your are given. Quite a number of affiliate companies are fine with advertising direct links although you have to read their terms and conditions if you do do this.
The hardest challenge for most affiliate marketers is keeping motivated and focused.
Many marketers will promote a niche and build a website in order to do this. By having your own website looks more professional and you have control over what content to create.
Keeping focused though is key and many marketers start out with a lot of enthusiasm but quickly give up if they see no results or income coming in from their efforts.
This is understandable because if you have come from an employed background then you are certain of getting your wages out the end of the month.
Promoting An Affiliate Marketing Business
Promoting an affiliate marketing business does not quite work this well. You will get paid for selling affiliate products. The companies will pay you commissions for sales.
If you make no sales, or very few sales then you may find that you are out of pocket quickly, especially if you have resorted to paid advertising.
What may save your affiliate marketing business is keeping motivated particularly when you are facing tough times.
Working on your personal growth is very important. You may find that you are thinking the same useless thoughts every day and they serve you no purpose at all.
Thoughts don't register if you don't attach any belief to them. They will just disappear.
So guarding what you think about is essential. If you find that you have negative thoughts about your business, then be aware of this and let the thoughts just go.
This can go some way to helping you keep focused on building your affiliate marketing business.
Find out how you start your affiliate marketing business by clicking here!