Start An Affiliate Marketing Business!
When you start an affiliate marketing business you can just be relieved to know that you have finally found one that may create the income and lifestyle that you desire.
Getting started is really important and equally as important is getting started the right way.
Here are 5 tips to start an affiliate marketing business:
1. As mentioned once you have found the right affiliate marketing business you want to ensure that you get started straightaway! There is never the perfect time to start so you always want to be thinking that this is the time right now, this is the moment so set to work immediately.
This could mean that you spend time reading through training materials or watching step by step tutorials. If the affiliate company you have joined does not have much in the way of training resources then you can always visit You Tube and research training topics that are going to help you start an affiliate business.
2. If you have signed up through a sponsor with an affiliate business then try and keep in touch with them. Maybe the reason you signed up in the first place was because of the sponsor. They may offer coaching and mentoring and this was a key reason why you decided to join.
Get in touch with your affiliate marketing coach and ask them if they can assist you with the training. Some are already coaching other affiliates and would only be too happy to help you out.
There can be nothing better than joining an affiliate business and knowing that you will get great support.
3. Some affiliate marketing businesses have a large community which offer help. This can be really useful if you have specific questions that need answering.
There may be affiliate members who are very knowledgeable about seo, ppc, content marketing, social media marketing, blogging etc, and would only be too happy to help you with any questions that you may have.
By joining an affiliate business which has a large community you can also develop some great personal and business relationships. There maybe affiliate members who joined recently and are in the same situation as you and you may very well work together on a similar project and offer support.
4. When you start an affiliate marketing business you will at some point have to advertise your affiliate programs. Without visitors looking at your affiliate products or affiliate services you won't make any sales and no doubt you are in the business of making money.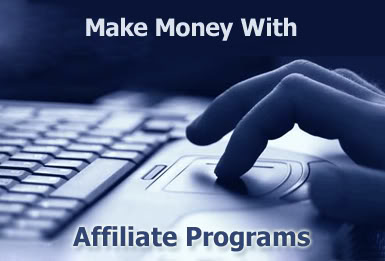 To market your website or affiliate program ensure that you choose an Internet marketing strategy that you would enjoy doing. For example, you may enjoy writing and creating websites. If this is the case then you could promote your affiliate programs  through blogging.
Blogging is very popular these days and is a great way to get targeted website traffic searching for your affiliate products. It is also a free online marketing strategy and will just cost you your time and effort.
By mastering blogging and content marketing creation you can be well on your way to developing an online business that goes on paying you for many years to come!
5. Never give up! This is very important because undoubtedly you will have challenges you start an affiliate marketing business. It is key to keep focused and motivated at all times.
Sometimes your business will be unstoppable and things are going great. Other times you may think nothing is working out and you are so far off from achieving your goals. It is usually when you feel like giving up that success comes so keep committed to achieving your goals.
Joining an affiliate marketing company that provides training, tools, support and community can really help when you start an affiliate marketing business.
One of the best affiliate marketing platforms is Wealthy Affiliate. They provide a huge range of training and support to help you start and sustain a successful online business.
Click on image banner below to join for FREE today: