One way to build a successful affiliate marketing business is by stepping out of your comfort zone.
Most of us can find this increasingly more difficult to do when we first start an online business but what can we do enhance our chances of success?
Starting a business is not an easy feat in itself. Most business fail within the first year. Only 20% of new businesses get beyond the 5 years in business mark.
Difficult To Change Old Habits
One of the main reasons is because it's difficult to change old habits. Many of us get comfortable doing the same things day in and day out.
When you start a new business you will undoubtedly have to work in a different way than working a regular 9 to 5 job.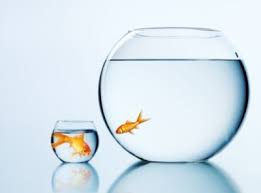 For many people who start a business they have got use to the same daily routine.
Many who start a new business have come from a 9 to 5 job. Some try to build a business when working a 9 to 5 job.
It can be really challenging to focus on creating a new business venture when you are tied to a job.
In fact, to really become successful you have to commit 100%.
A job provides security for most as it brings a regular pay check so to just give it up and follow your dreams of building an online business takes true determination and commitment.
You Have To Learn New Things To Succeed
This is when stepping out of your comfort zone comes into play. To become successful in most things in life requires this.
You have to learn new things as you grow a new business and some of these may not sit comfortably with you.
Also, when you start and try to sustain a new business you will come across making many mistakes. You will also fail at things to.
This is all part of building a new business. There is no way that every thing you put your hand to will succeed. Most won't.
The success comes by working on the successful parts of your business but in order to find exactly what they are you have to know the things that don't work.
Having A Strong Resolve
Stepping out of your comfort zone requires strong resolve and a thick skin. Change pains people badly. However, it is something that cannot be avoided if you desire to succeed with your online business.
We do things in the same manner every day and to alter this can sometimes feel as though your whole world is caving in.
Instead what is happening is that you are growing. Getting stronger to face whatever challenges are thrown at you.
You can only accomplish this by stepping out of your comfort zone and going where the pain hurts you most.
What you don't want to do or what you put off is usually the very thing that will move you forward in life.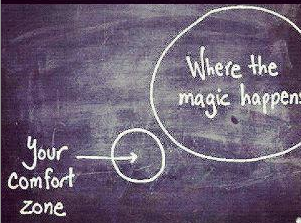 It may just be one thing that holds you back your whole life but it is the very thing that could potentially make your life take on a whole new meaning.
Feel like you need help stepping out of your comfort zone. Maybe you are starting to build an affiliate marketing business or thinking about doing so.
Wealthy Affiliate provide training and guidance to help you get started with building a business.
Take a look at their website here and see exactly how they can help you on your pathway to success…and help you leave your comfort zone without too much pain.
Have you experienced difficulty in stepping out of your comfort zone? I would love to get your feedback and comments on this blog post.
Great to hear your stories if you have some. Post them in the comment box below. Thanks.