What is PPC?
PPC marketing or Pay Per Click (PPC) can help your to drive traffic to your website. By using it correctly can be excellent for building your business.
PPC essentially means you are paying to get traffic to your site.
Google is the main search engine to use PPC are called Sponsored ads and 'Google AdWords' is the name of their PPC service.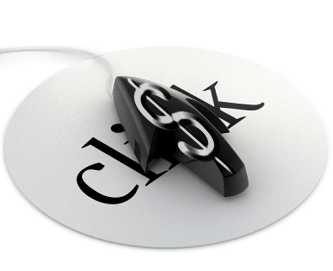 When is best time to use PPC?
PPC advertising is valuable to use when you have a new website and you want to get good quality visitors to your site.
It works well for getting instant traffic to your site.
With SEO it can take time to get targeted visitors but with PPC you can literally start driving visitors to your site very quickly.
Where are these PPC ads located?
The PPC ads are generally the first 3 listings at the top of the page under Sponsored Ads and the 8 listings to the right of the "organic" search listings on the main search engines like Google for instance.
The people who advertise here have an AdWords account and are bidding on these keywords with their ads.
When visitors search on a particular keyword they believe is relevant to either their products or services your adverts appear. If a visitor clicks on your ad then you get charged and hence the name "pay per click."
What do PPC provide to advertise?
If we look at Google Adwords they provide 25 letters available in the 'Headline' and then 35 on line one and another 35 on line two. You also get 35 letters for the display url.
This URL your visitor sees and you get the opportunity add further advertising here too. Importantly, the URL must match the destination, ie the website destination that you want to take your visitors to.
For PPC marketing to be effective you need to write ads that compel the visitor to click on them.
Promotions are particularly useful to advertise and it is well worth advertising them.
Also promote call to actions and prices, especially if your prices are worth advertising in your ads.
What are the benefits of using PPC?
On the main search engines (like Google, Yahoo and Bing) the top three positions normally achieve more traffic. Many visitors do not realize that these are adverts.
It is important to note that you want to ensure that your website is worth visiting and the ad corresponds with what you are promoting on your site.
PPC Advertising can be a great way to promote affiliate programs too. Lets say that you have signed up with a company and want to promote an affiliate program then you can use PPC to do this.
Through ppc marketing you can send traffic through to your direct affiliate link. This is known as direct linking and is an excellent way to earn money online.
One of the leading affiliate marketing training platforms that teaches HOW to set PPC campaigns is Wealthy Affiliate.
They show you how to choose a niche, create a website, promote a website and make money from your website.
They have extensive training in PPC, SEO and Social Media Marketing. They also have top keyword research tools that you can use for your PPC advertising campaigns.
If your are a newbie to PPC and affiliate marketing then Wealthy Affiliate have everything you need to build a successful online business.
Click on the banner below to create your FREE account: