Building a blog that first and foremost gets readers eagerly wanting to read is the key for most bloggers.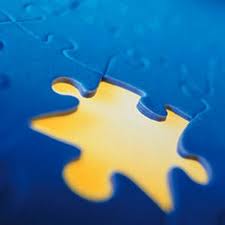 Choosing your niche market is very important as this will be the major factor that is going to keep you motivated in adding new content to your blog.
For many new bloggers choosing the right niche can be challenging as there are a huge range to choose from.
Below I have outlined some tips which can help in choosing the right niche market:
1. Choose a niche that appeals to you.
You may already have some knowledge in this market and this can really help when it comes to posting new content to your blog.
Adding fresh new content on a consistent basis will help to grow your blog and get loyal readers to come back to your blog to read your new posts.
2. Research the market to find a niche which is not overly competitive.
One of the best tools to use for this kind of research is Google Insights as this will assist you to see what the current trends are and what people are searching for.
With this tool you will be able to see whether the niche market you are interested in is popular or not.
Even if a market is not that popular this should not deter you from possibly focusing your blog on that market as this could present a gap in the market for you to explore.
3. Can you make money from your blog?
This of course will only be of interest to those who are actually looking to monetize their blogs. If you fall into this category then you do need to research whether this is a possiblity.
One way of finding this out is to look at similar blogs in your niche and see what they are doing to monetize their own blogs. It could be that they are offering relevant affiliate products, courses or personal consulting/coaching.
It is worth corresponding with some similar niche blog owners to find out how they are getting on with monetizing their blogs and what methods are working the best for them.
The main aspect with niche blogs, is that once you have chosen your niche and know how to build a niche site, then you do have to add new content frequently.
To keep doing this, having a keen interest in the niche is key and if you find you have little or no experience in the niche market then by adding fresh new content will certainly help to build your knowledge.
Learn how to choose a niche, build a website, promote your website and make money from your website by getting training with Wealthy Affiliate.
Click image below to create a free account!